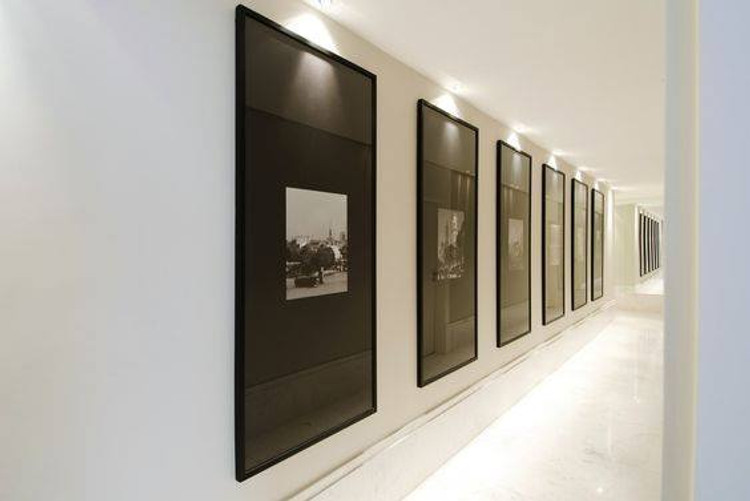 Corporate
Services

MatShop is pleased to provide the following Services which are of special interest to our corporate, government and institutional clients.

1. Awards & Recognition
MatShop specializes in providing custom mat and framing products suitable for award and recognition programs.
This includes imprinted mats, customized frame sets and uniquely cut mats with multiple openings, graphics and designs.
We can provide custom coins that can be inserted in a mat, printing services to print your certificate and then insert it in a mat and frame to your specifications, or simply provide you with assorted materials like custom cut mats, custom frames etc for your use in award programs.

2. Corporate Art Projects

Whether you are working with a designer and need some framed artwork for your office, hotel, commercial space or temporary exhibit - we can help with that. Each project is unique and whether it ranges from work sourced from the many artists and designers we work with or your own images – we can develop a cost-effective and completely finished solution!
We can even provide the tools and expertise to help you develop unique projects like a gallery wall, long-term recognition display or short-term exhibit.

3. Fulfillment
Do you have a need to produce an award or framed project, have it fully assembled, packaged and shipped to multiple clients? We do that! Some of our clients provide award certificates, prints, coins or other items for this purpose - or have us print or procure these items on their behalf and then complete the framing and/or assembly, package and ship to their end user or recipient. This frees up resources and provides a cost-effective turn-key solution for organizations who require it. With our experience in both the provision of the product, assembly, packaging and shipping we will provide a cost-effective and timely way to get your project complete.

4. Custom Solutions
Matshop has provided design and cutting services for engineering projects, display manufacture, research tools and packaging. Our ability to use our computer controlled matcutters to accurately cut some of these unique projects goes beyond simply picture mats.


Contact us today at corporate@matshop.com for a quote or to have one of our experienced representatives call you to discuss your unique requirements.