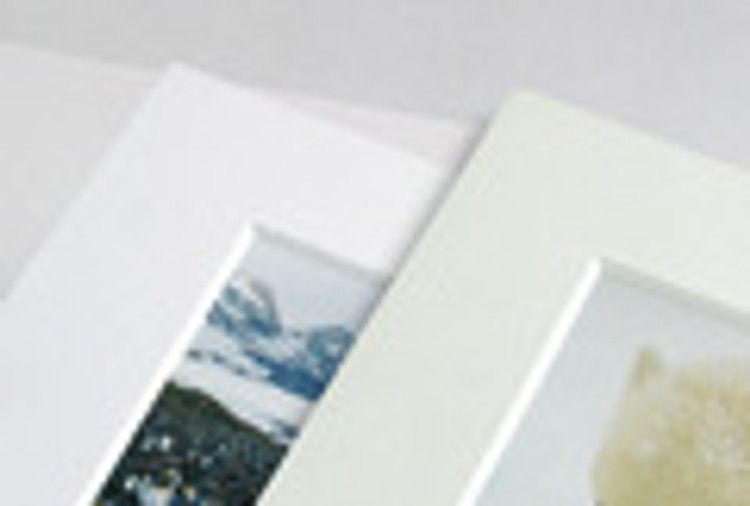 Single 8-Ply Archival Mats (Solid Color Core)
8 Ply (Double Thickness) Matboard
8 ply mats provide a very dramatic effect and are 100% conservation quality; therefore, they are often used in museums or galleries for special presentations of artwork or photos. MatShop uses Artique Conservation Matboard.
Note: Matboard core color is the same color as the surface (color goes through the mat)
8 ply mats are double the normal thickness--approximately .096 inches or 1/8 inch thick. Don\'t see the size you want? We custom cut any size with no surcharge. Call or email.
Matboard is:

Acid Free and Lignin Free
Alkaline pH Buffered
Bleed and Fade Resistant

45 degree bevels on the openings allows the extra thick core to show dramatically.
Bottom weighting provides dramatic effect, if desired.
Especially effective when displaying black and white photography or artwork.
Please note: Sizes shown are for the outside dimension of the mat. You pick the opening size.