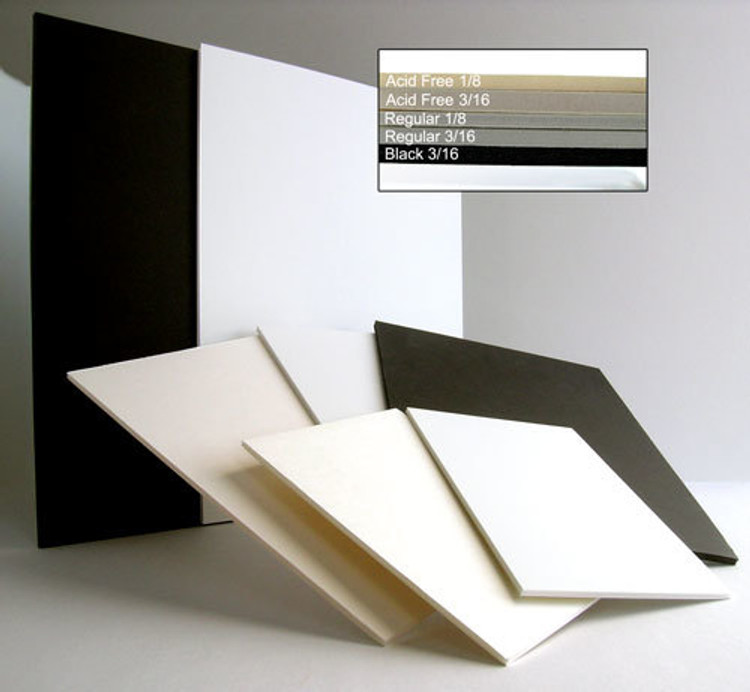 Backing
Cardboard
Cardboard is a sturdy, inexpensive option for non-archival framing.

Flawboard
Flawboard is matboard that may have slight defects. Regular or acid-free is available.

Foamcore
Foamcore works well for most matting situations, but generally is more expensive. Several thicknesses, qualities, and colors are available.

Manila
Manila board is our cheapest option and is ideal for sizes 11x14 and under. Looks great in non-framed presentations such as in a poly bag.